Developer resources
The developer section gives you the mean to test, debug, fix and enhance the ROHC library. The section is intended for developers who want to dig into the library itself, not for developers who want to use the library in their application. For the later, see the support section.
Project roadmap
The project roadmap lists the features and bugs that are planned for inclusion in a future release. Any help on listed features/bugs will be appreciated.
Source code
The source code of the library is available through the Git DVCS.
Bugtracker
The bugtracker page gives you pointers on the bug reports per code branches. It also gives advices for the people who want to open a new bug report.
Continuous integration
The ROHC project uses continuous integration to increase its QA.
Releases
Next major release: 2.4.0 Git branch roadmap
Current stable release: 2.3.1 download release notes
Previous stable release: 2.2.0 download release notes
FAQ & Mailing lists
If you encounter problems with the developer resources, search for answers in the FAQ database.
If you didn't find any answer, ask your questions on the mailing lists.
Sponsors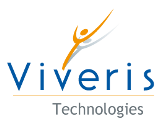 Viveris provides to the ROHC project the skills of its engineering teams in the telecommunications, network and Linux fields.
Viveris is a French engineering company specialized in advanced technologies and IT. For 30 years, Viveris has developed a pole of competences in embedded network services products.
Viveris proposes its knowledge and expertise on network header compression to companies through the Viveris OpenSource team.